Easy Samsung FRP Tools v2.7 Download 2023
There are many frp tools that can be used to bypass FRP on Samsung devices. But Easy Samsung FRP Tools v2.7 is one of the best and most effective frp tools. This tool can be used to bypass FRP on a wide range of Samsung devices. Making it a valuable tool for those who are looking to bypass FRP on their device.
FRP Lock automatically will be activated on your smartphone. If it is logged in to your Google account and you reset your device. Then the FRP lock will be activated. If you know the password for your previously logged Google/Gmail ID, you can easily bypass your Google account on your Android phone by connecting to a Wi-Fi network.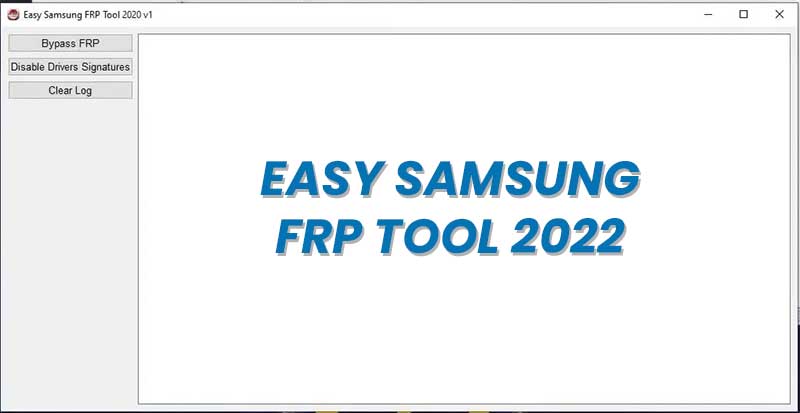 But when you forget the password, you need to remotely log in to your smartphone for the FRP Bypass. And you will have to log in to a new Gmail Account. For this process, you need to know about some essential FRP lock removal software. That will help you to set up a New Gmail Account on your phone.
Easy Samsung FRP Tools v2.7 Latest Version
Samsung FRP Tools v2.7 is an easy-to-use tool that can help you bypass the FRP lock on your Samsung smartphone. This frp tool can be used on any Samsung device with Android 5.0 or higher versions. If you're looking for an easy way to bypass Google Account verification on your Samsung device, you'll want to check out Easy Samsung FRP Tools v2.7.
What are you thinking will this post be helpful for you? Oh well, if you find a topic like this: (easy Samsung frp tool for PC, Easy Samsung frp tool latest version, easy Samsung frp tool 2021, easy Samsung frp tool 2022 v1 free download for PC, easy Samsung frp tool 2023 free download, easy Samsung frp tool 2023 free download) then this post is for you.
About Easy Samsung FRP Tool v2.7
Tool Name: Easy_Samsung_Frp_2022_v2.7.zip
Tool Size: 13.3MB
FRP Tool Version: 2.7
Tool extension: .EXE
Supported OS: Windows 10, 8.1, 8, 7, XP
Download Easy Samsung frp tool for PC
To download the Easy frp tools, just click on the below link and store it on your computer.
PROS
Latest Features
Easy to use
Free download
Small size
Many Samsung devices supported
FRP bypass success rate is 95%
CONS
Need a computer and USB cable
Some Samsung devices do not support
Need some IT knowledge
Need to disable antivirus
How to Use Easy Samsung FRP Tool?
Download and extract the Easy Samsung Frp Tool V2.7 on your computer.
Click to run the Samsung_Frp_2022.exe file.
On the application, click on Disable Driver signature option.
Now Restart your computer.
Again open the Samsung_Frp_2022.exe setup file frp tool.
Now you have to connect your Samsung device to a wifi network.
Then connect your Samsung phone to the computer via a USB cable.
Now click on "Bypass FRP" and wait until finished the process.
If a driver installation popup will open, then click Install this driver software anyway.
After doing that, A Easy Firmware popup window will appear on your frp locked mobile screen.
Tap "View"
Then the google chrome app will open.
Type here, ( bit.ly/frpunlocktools ) and download the FRP Bypass APK Latest version.
Install the frp bypass apk, then follow this frp bypass process and bypass the Google account from your Samsung phone.
That's it.
FRP Bypass solution methods are a changeable process. So If the above FRP method not working for you then check our All Samsung FRP Bypass methods.
Conclusion
There are many FRP bypass tools available on the internet, but Easy Samsung FRP Tools is one of the easiest to use. Simply download the tool and follow the instructions to bypass FRP on your Samsung device. Thanks! 😊
Was this article helpful?