FRP Bypass TECNO Phantom 6 Plus:
In this post, I show you How to FRP Bypass Google Account on TECNO Phantom 6 Plus – Bypass FRP Tecno 2020 without a computer. Many people search for a solution to this problem frequently. ( How to remove google FRP lock on TECNO Phantom 6 Plus, how to bypass FRP Lock TECNO Phantom 6 Plus, How to Unlock FRP Phantom 6 PLus, TECNO Phantom 6 Plus google FRP bypass, remove google account from android Phantom 6 Plus, How to remove previously synced google account from Phantom 6 Plus android, google account locked how to unlock Phantom 6 Plus, TECNO Phantom 6 Plus FRP bypass tool ) If you are looking for a solution to the above topic then this post is for you.
When is FRP activated?
FRP Lock automatically will be activated on your TECNO Phantom 6 Plus smartphone. If it is logged in to Google account, and you reset your device then FRP lock is activated. If you know the password for your previously logged ID, you can easily remove Google FRP lock on any phones by connecting to a Wi-Fi network.
But when you forget the password then you need to remotely log in to your smartphone, and you will have to log in a new Google ID. For this process, you need some essential FRP lock removal software which will help you to log in to your account. Today I will show you how you can do TECNO google FRP bypass and you can get your phone back as before. So, lest's see How to FRP Bypass TECNO Phantom 6 Plus!
TECNO Phantom 6 Plus Features:
TECNO Phantom 6 Plus's smartphone was released in September 2016. The phone runs Android OS 7.0. It comes with a 6 inches' touchscreen display with a resolution of 1080 x 1920 pixels and screen type is LTPS IPS LCD capacitive touchscreen. It comes with 64 GB internal memory and 4 GB of RAM. The Phantom 6 Plus is powered by a Non-removable Li-Ion 4050 mAh battery. Connectivity options on the Phantom 6 Plus include Wi-Fi, GPS, FM radio, 3G, and 4G. The Phantom 6 Plus dimensions 160.4 x 83.5 x 7.7 mm (height x width x thickness).
Remove Google Account From Phone before Resetting:
The FRP lock is usually activated when the mobile is the factory reset. If you want, you can disable this lock before resetting your mobile. To apply these methods, you must know the password of the desired mobile. Otherwise, it is not possible. So I will tell you at this step how to easily remove google account from the phone before resetting your Android smartphone.
Step 1: Using the Account Option:
Unlock your phone and go to the Setting menu > From the Account Option > Remove Google Account > Done! Now you can reset your phone without facing the FRP lock.
Step 2: Using the Developer Option:
Go to the settings Menu > then About Device > tap on the "Build Number" more than 5 times > go back to settings menu > Now tap on the Developer option > check to Enable OEM Unlock > Done! Now you can reset your phone without facing the FRP lock problem.
TECNO Phantom 6 Plus FRP Bypass:
1. First of all Turn On your TECNO Phantom 6 Plus Smartphone.
2. Connect your TECNO smartphone with a "Wi-Fi"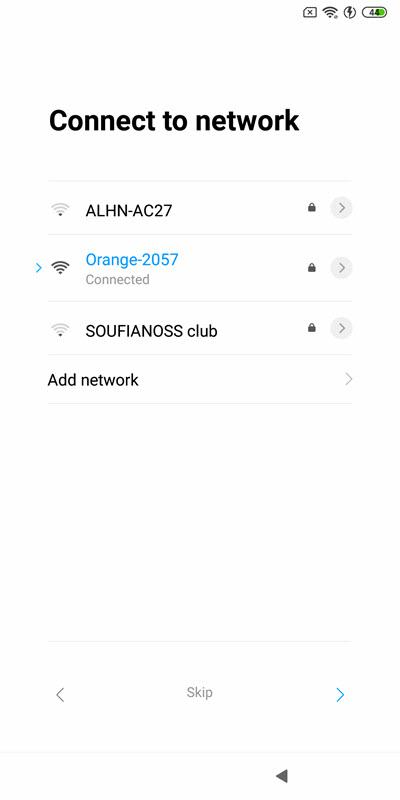 3. After connecting with wifi, tap again on the Add Network option.
4. In the SSID field type "FRP" then select it and tap on the 3dots icon. then click on the ASSIST.
5. Then Google application will open. Now search on google "Chrome" and then open the chrome application.
6. After tapped,

"Google Chrome Browser"

appears on your mobile screen.
7. Now go to this URL and download the

Google Account Manager 6.0.1 Apk.
8. Install it. (Enable Install Unknown Source and Restart your device because there is no back button, and then follow again step 1 to 7)
9. Again go to this URL ( bit.ly/bypasstools ) and download the Quick Shortcut Maker Apk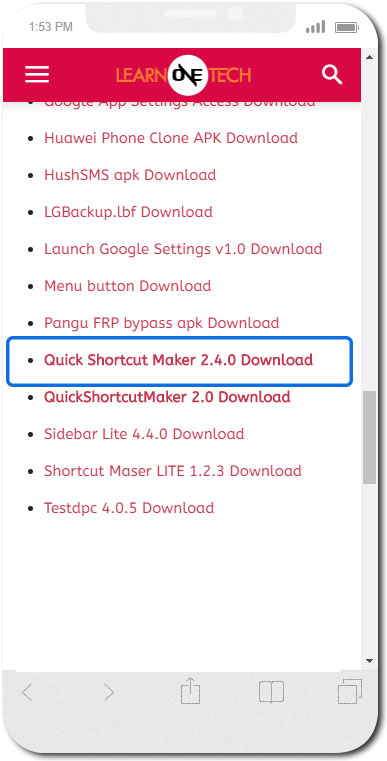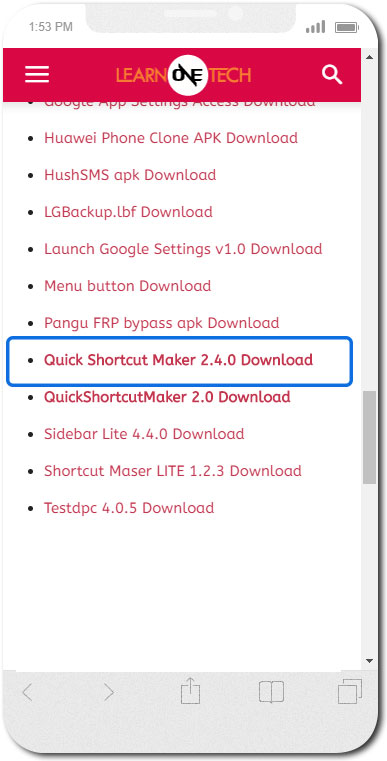 10. Install it and then open.
11. After opening the Quick shortcut maker apk type "Google Account Manager" in the search tab and then open the google account manager apk
Now click on the "Try" icon. Then open the Google Account manager.
From the upper right corner touch on the three-dot icon, and select the "Browser sign-in"

option.
Now sign in your another google account then restart your smartphone.
After restarting your device, Google Account Removed successfully.
That's it. Now clearly you know, How to FRP Bypass TECNO Phantom 6 Plus. Remove Google FRP Lock using the screenshot method and using wifi add network method.
Was this article helpful?