LG Stylo 4 FRP Bypass 2023 No PC | Google Verification on LG
Android OS provides built-in security features you can use to protect your Smartphone and information, including screen locks with data encryption. Thieves cannot use your phone if your phone is stolen. Because he does not know the passwords of your Gmail account.
Factory Reset Protection (FRP) is a security feature on Android devices with Android Lollipop 5.1 OS and higher. In this post, I show you LG Stylo 4 FRP Bypass 2023 No PC | Google Verification on LG.
When you lost your Google account login information. Then you need to know how to bypass the LG google lock! So see here how to bypass the google account LG Stylo 4.
When is FRP activated?
Factory Reset Protection (FRP) automatically will be activated on your device. If it is logged in to your Google account, and you reset your mobile. Once the google FRP is activated, it prevents the use of a device after a factory reset or hard reset.
If you know the password for your previously logged ID, you can easily remove the FRP lock google account on LG mobiles by connecting to a Wi-Fi network.
But when you forget the password and then log out of your Google account, you need to remotely log in to your logged-in Google account, and you will have to log in to a new Google ID. Today I will show you how you can easily bypass Google FPP Lock. And you can get your phone back as before.
So let's see LG Stylo 4 FRP Bypass 2019 No PC | Remove Google Verification on LG Successfully by following some easy steps.
Download FRP Bypass Tools:
LG Stylo 4 FRP Bypass 2023 Latest Method:
Here I show you step by step guide to frp bypass from LG Stylo 4 in 2023. This old method still effectively worked on some lg models. For doing this process you need another unlocked android phone and a pin lock sim card. If you don't know how can you lock a sim with a pin then follow this video: here…
So let's dive into it:
Open your LG Stylo 4.
Connect with a WiFi network.
Insert a pin-locked SIM.
Now Enter the SIM Pin code.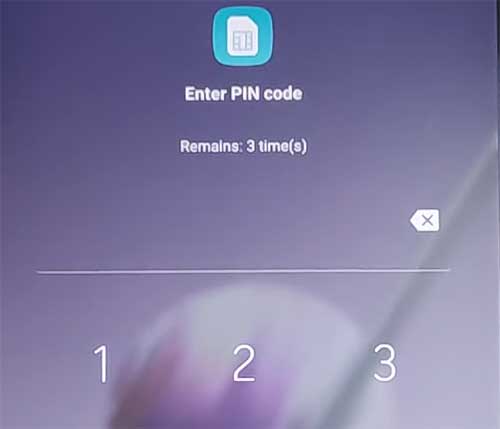 After that, you got a 'not signed in' notification. Slide down this notification.
Then you see the notification pane will expand, press and hold on to the Bluetooth icon.
And then turn on the Bluetooth. (as like photos)
In this step, we need an unlocked android phone. First, we will turn on Bluetooth on the unlocked phone and then send an image from the unlocked phone to the locked phone via Bluetooth. Okay, let's see:
First, open the gallery from the unlocked phone, then open an image.
Now, click the Share icon and tap on the Bluetooth icon. Then pair the locked device and send this image to the locked phone.
View post on imgur.com
After receiving that image; from the Bluetooth screen, click on the upper-right side 3 dots icon and then select the received files.
Open this image > click on the share icon > Then click on the Email (not Gmail) > Allow all prompts.
Select 'Microsoft Exchange' then enter anything in mail format (ex: [email protected]). And click on the Manual setup option.
View post on imgur.com
Click on the ADD option from the client certificate. from the pop up select the Change option.
Now you got the Screen lock page/option.
Tap on the PIN option and set a pin lock for your phone.
When the "screen lock has changed" message will appear on your Stylo 4 screen; tap on the back button and go to the beginning page or welcome page.
Now unlock your phone using the recently created pin code.
LG Stylo 4 FRP Bypass 2022 [Old Method]:
In this frp bypass method, we follow the switch access option. But if your phone doesn't have the switch access option, you can follow our next methods.
Turn on your LG Stylo 4 Device.
Click on "accessibility" > Settings
On the accessibility settings, click on "Switch Access" then "Settings."
Now click on the "Help & Feedback" option.
On the support page, Tap on "About switch access for android." then Play the youtube video and after that, click on the 3 dots icon.
Tap on "Share" > Then the "3 dots" icon > Now the youtube app will open.
Click on the video "Share icon" on Youtube, then select the Email app > tap on allow.
Again Click on the video Share icon, then select the Email app > Now the Email app will open.
From the Select Email Provider Page, click on Other > add an email address but skip the password box > then click on Manual setup > Next.
In the Server setting Page, scroll down and click on Add client certificate > Change > Then you get the Select screen lock page.
Select the "Pin Lock" > on the Startup page, check the "No, thanks" option > then click Next.
Now set up a new pin for your LG Stylo 4 Device > tap on the back button and go to the startup welcome page.
Click on the Left arrow icon > Setup As New > Enter your Pin (which you created earlier) > Tap OK.
Now you got the Gmail account skipping option, click on Skip > Skip > Add our Phone Name > skip fingerprint > Accept the google policy > check agree to all and click next > and DONE!
That's all.
LG Stylo 4 FRP Bypass Video:
How to LG Stylo 4 FRP Bypass:
Open your LG Stylo 4 Smartphone and insert a SIM Card.
Connect with a WiFi network.
Touch on Accessibility > Vision > turn on TalkBack
Draw the capital letter "L" on the phone screen. Then double-tap on the talkback settings.
Now disable the TalkBack option by pressing and holding Volume up and Volume down for 5 seconds.
Now touch on the "Help & Feedback" > then "Get started with voice access" > Share icon > 3 dots. Now the youtube app will be open.
Tap on the google official channel and then touch on the three dots from the upper right corner.
Then touch on the terms & privacy policy option.
A google welcome page appears. Now touch on the "Accept & Continue" > Next > No thanks > Tap on the URL bar and type: bit.ly/lgbackup and download it in your phone storage.
Go back and type in the URL bar "Google" from the search result and tap on the "Google Map" result.
After tapping, Google Maps will open. Now sign in option skip > tap on the "GO" from the bottom right corner > in the choose starting point field, choose your location, then in the choose destination field, type your near location name or city's name and then tap on START button.
Now you get the Google Voice search icon on the top right corner. Tap here and say clearly "Open google search."
After saying, automatically Google search engine will be open. Then search here "File Manager" and open the File Manager app.
From the file manager app, go to Internal Storage and then download the folder. Select the recently downloaded app "LG backup" and move it to the SD card.
Now go back and search again LG Mobile Switch and open it with one tap > Agree > SD Card > Restore > now select "quick shortcut maker" and downloaded the app.
After the backup is done restart your phone.
Now again enable talkback by pressing and holding the Volume Up and Volume Down button for 5 seconds.
Draw the capital letter "L" on the phone screen. Then double-tap on the talkback settings.
Now disable the talkback option by pressing and holding Volume Up and Volume Down for 5 seconds.
Now touch on the "Help & Feedback" > Get started with voice access > share icon > 3 dots. Now the youtube app will be open.
Tap on the google official channel and then touch on the three dots from the upper right corner.
Then touch on the Terms & Privacy policy option.
A google welcome page appears. Tap on the URL bar and type: "Google" from the search result tap on the "Google Map" result.
After tapping, Google Maps will open. Now sign in option skip > tap on the "GO" from the bottom right corner > in the choose starting point field, choose your location, then in the choose destination field, type your near location name or city's name and then tap on START button.
Now you get the Google Voice search icon on the top right corner. Tap here and say clearly "Open google search."
After saying, automatically Google search engine will be open. Then search here "QuickShortcutMaker" and open it.
After opening the QuickShortcutMaker, you see here all your recent activities, scroll down and find the SetupWizard and then touch on the Setup Wizard icon > Try > now your phone restart automatically.
Stylo 4 FRP bypass successfully.
Was this article helpful?