ZTE Blade V10 FRP Bypass 100% Working! Remove FRP lock ZTE
What is FRP (Factory Reset Protection)?
ZTE Blade V10 FRP Bypass: Android OS provides built-in security features you can use to protect your Smartphone and information, including screen locks with data encryption. Thieves cannot use your phone if your phone is stolen. Because he does not know the passwords of your Gmail account. Factory Reset Protection (FRP) is a security feature on Android devices with Android Lollipop 5.1 OS and higher. In this tutorial, I share with you the latest method to ZTE Blade V10 FRP Bypass 100% Working! Remove FRP lock ZTE by following some easy steps.
Why FRP Lock is Enabled?
Factory Reset Protection (FRP) is automatic will be activated on your device. If it is logged in to Google account, and you reset your mobile. Once FRP is activated, it prevents the use of a device after a factory reset or Hard reset. If you know the password for your previously logged ID, you can easily bypass the Google FRP lock by connecting to a Wi-Fi network.
But when you forget the password then to locked out of Google account, you need to remotely log in to your logged-in Google account, and you will have to log in a new Google ID. Today I will show you how you can easily bypass Google FPP Lock. And you can get your phone back as before.
Before starting FRP Bypass via Combination ROM, you need to download these programs:
Download SP Flash Tools Latest Version:
ZTE Blade V10 Combination ROM:
ZTE Blade V10 FRP Bypass Via Combination ROM:
Step 1: Download and extract the SP Flash Tool on your computer.
Step 2: Download the ZTE Blade V10 Firmware ROM and also extract the file.
Step 3: Now copy the scatter.txt file from the ZTE Blade V10 firmware folder and paste it in the SP Flash Tool folder.
Step 4: Dubble-click on the Flash tool.exe and run it.
Step 5: Now select the Tecno Spark 4 Scatter File from the Scatter-loading file folder.
Step 6: Click on the Format tab from the menu bar.
Step 7: Then click and check the Manual Format Flash option.
Step 8: Open the scatter.txt file from the SP Flash tool folder.
Step 9: Press ctrl + F and find the FRP in the scatter.txt file and then find and copy Linear_start_address value and paste in the Begin Address field and also find and copy the Partition_size value and paste it in the Format Length field.
Step 10: After finishing this, click on Start.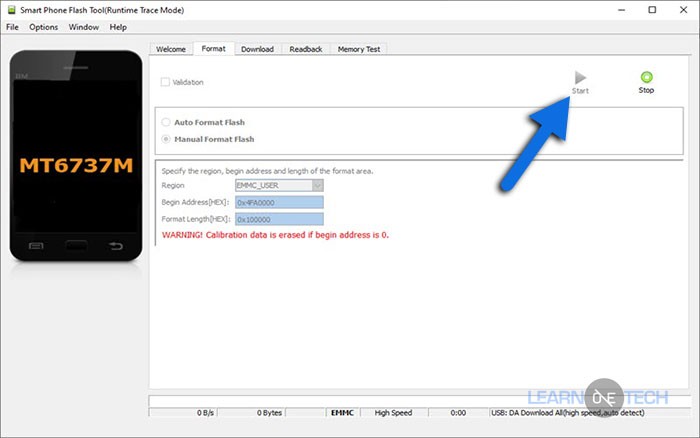 Step 11: Now shut down your ZTE Blade V10 and press and hold the Volume Up or Down button. Then connect with your phone to your pc. After that FRP process is automatically started.
Step 12: Congratulations!! Your Phone is Now totally safe from the FRP lock.
I hope the tutorials will help you. If there is any problem during the time of bypassing the FRP on your mobile, please comment in the comment box below. Thank you so much for reading this post!
Was this article helpful?