LG K40 FRP bypass 2023 | LG K40 Google Bypass No PC
Today I show you how to remove a Google account from an LG phone. LG K40 FRP bypass 2023. Many people search Google for a solution to this problem frequently.
FRP Lock will automatically be activated on your LG K40 smartphone. If it is logged in to a Google account, and you reset your device, then the FRP lock is activated.
If you know the password for your previously logged ID, you can easily remove your Google account from your LG phone by connecting to a Wi-Fi network. But when you forget the password, you need to remotely log in to your smartphone for LG K40 FRP bypass, and you will have to log in to a new Gmail Account.
For this process, you need to know about some essential FRP lock removal software to help you set up a New Gmail Account on your Smartphone.
Today I will show you how to easily remove your google account from LG phone. And you can get your phone back as before. So, let's see how to LG K40 FRP Bypass no PC 2023.
LG K40 Google Bypass
This is a useful way to LG K40 Google Bypass the latest version. In this step, I show you the easiest tricks to bypass the FRP lock on your LG device. For bypassing FRP from your LG K40, you need to download some FRP tools which I have shared in this post, LG FRP bypass tool download.
LG K40 FRP Bypass 2023 Latest Method:
Here I show you step by step guide to frp bypass from LG Stylo 4 in 2023. This old method still effectively worked on some lg models. For doing this process you need another unlocked android phone and a pin lock sim card. If you don't know how can you lock a sim with a pin then follow this video: here…
So let's dive into it:
Open your LG K40.
Connect with a WiFi network.
Insert a pin-locked SIM.
Now Enter the SIM Pin code.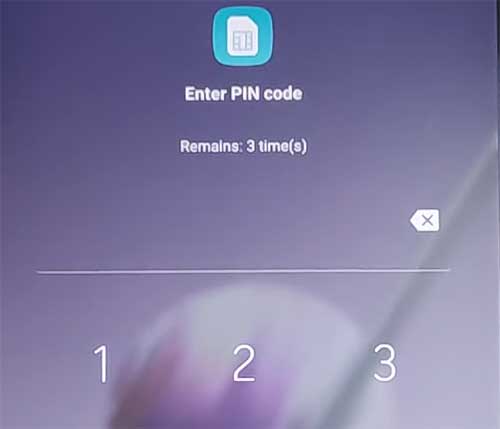 After that, you got a 'not signed in' notification. Slide down this notification.
Then you see the notification pane will expand, press and hold on to the Bluetooth icon.
And then turn on the Bluetooth. (as like photos)
In this step, we need an unlocked android phone. First, we will turn on Bluetooth on the unlocked phone and then send an image from the unlocked phone to the locked phone via Bluetooth. Okay, let's see:
First, open the gallery from the unlocked phone, then open an image.
Now, click the Share icon and tap on the Bluetooth icon. Then pair the locked device and send this image to the locked phone.
View post on imgur.com
After receiving that image; from the Bluetooth screen, click on the upper-right side 3 dots icon and then select the received files.
Open this image > click on the share icon > Then click on the Email (not Gmail) > Allow all prompts.
Select 'Microsoft Exchange' then enter anything in mail format (ex: [email protected]). And click on the Manual setup option.
View post on imgur.com
Click on the ADD option from the client certificate. from the pop up select the Change option.
Now you got the Screen lock page/option.
Tap on the PIN option and set a pin lock for your phone.
When the "screen lock has changed" message will appear on your LG K40 screen; tap on the back button and go to the beginning page or welcome page.
Now unlock your phone using the recently created pin code.
LG K40 FRP bypass 2023 No PC
Connect your device to a Wi-Fi network.
Come back to the welcome screen and tap on Accessibility and then Enable.
From the Accessibility option, tap on Switch access > then Settings
Now tap Help & Feedback > About switch access from android
Play this video > tap on the 3dots icon > share > again tap on 3dots > then the YouTube app will open with this video.
Now tap on the share icon > then select the Gmail app > after taping, you see Gmail welcome page.
Tap on +Add an Email Address > Other > type any email and then tap on MANUAL SETUP.
Tap on Exchange > Select > tap on OK
Now set up a screen lock with a new Pin code (ex: 12345)
Go back again to the Welcome screen.
Now input your PIN code to Verify the PIN option.
Skip Gmail sign-in option now works.
So your smartphone is now free from FRP Lock
Frequently Ask Questions (FAQs)
Was this article helpful?