FRPFILE Bypass Apk FRP Tool Download 2023
FRPFILE com Bypass APK is a free tool that allows users to bypass the Factory Reset Protection (FRP) lock on their Android devices without using a PC. FRP is a security feature that prevents unauthorized users from resetting your device and accessing your data. If you have forgotten your Google account password or have bought a used device with the FRP lock enabled, you can use FRPFILE com Bypass Apk to unlock your device.
To use FRPFILE com FRP Bypass APK, download the app and follow the on-screen instructions. The app will automatically download the necessary files and bypass the FRP lock. The entire process is quick and easy, and you won't need technical knowledge to use the app.
FRPFILE Bypass Apk Download 2023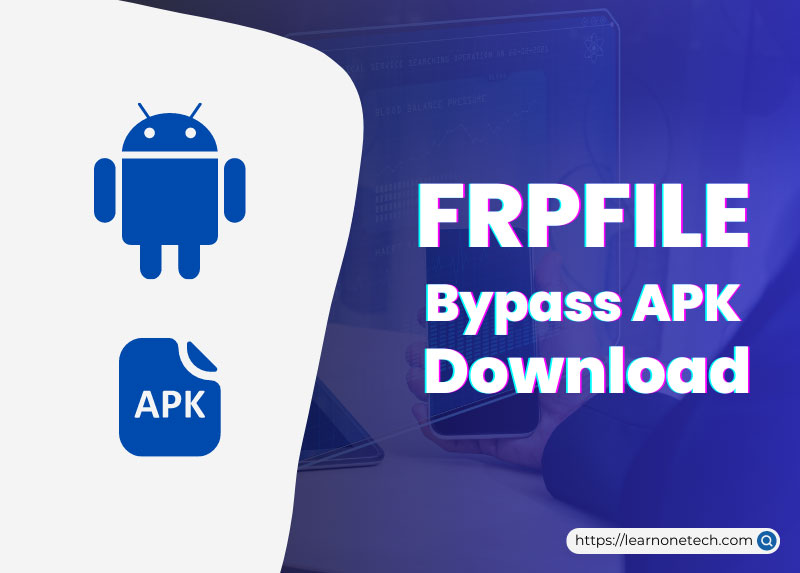 FRPFILE/Bypass is a tool that can bypass Factory Reset Protection (FRP) on Android devices running Android Lollipop 5.0 and above, including Android 13. FRP is a security feature that prevents unauthorized users from using an Android device after its factory reset.
FRP is enabled automatically when users add a Gmail account to their device for the first time. Once FRP is allowed, any user who attempts to factory reset the device must enter the Gmail account credentials used to set up the device.
If you have an FRP-enabled Android device, you must first enter the Gmail account credentials. If you do not know the Gmail account credentials, you can use FRPFILE/Bypass to bypass FRP and regain access to your device.
FRPFILE/Bypass is a safe and effective way to bypass FRP on Android devices. It is easy to use and does not require any technical knowledge.
FRPFILE/Bypass Apk Download 2023
How to Use FRPFILE/Bypass Android
Are you tired of being locked out of your Android phone? FRPFile is your solution. Here's how to use it to bypass those pesky FRP locks.
Step 1: Download the Right Tools
First, download the FRPFile/Bypass Apk. This is the software you'll need to get started.
Step 2: Install the Software
Navigate to your Downloads folder. Tap 'Next,' then 'Install,' and finally 'Done' to install the FRPFile APK.
Step 3: Know Your Options
There are multiple methods for FRP bypassing. Explore which suits you best by checking out "All Android FRP Bypass Unlock."
Step 4: Another Download
Download another crucial element, the FRP-File.apk. Install it as you did before.
Step 5: Open the App
Run the app named Login_Bypass.apk. This will prepare your phone for the next steps.
Step 6: Locate the 3 Dots
You'll see "3 dots" at the top-right corner. Tap it to reveal more options.
Step 7: Time for Browser Sign-In
Choose "Browser Sign IN" from the options that appear.
Step 8: Log In with Google
Sign in using any Google ID and password. This is the key step in bypassing the FRP.
Step 9: Reboot Your Phone
After signing in, restart your Android device to complete the process.
Step 10: Run Initial Setup
Go through the initial setup steps as you would with a new phone.
Step 11: Account Verification
You'll notice an "Account Added" message. This confirms that you've successfully bypassed the FRP or Google Account.
Step 12: You're All Set!
That's it, you're done! Your Android phone is now FRP-free and ready for use.
So there you have it, a comprehensive guide on using FRPFile to bypass Android's FRP locks. Follow these simple steps, and you'll regain control of your device quickly.
Read more: FRP Bypass APK Download 2023 Free & How to use?
Was this article helpful?